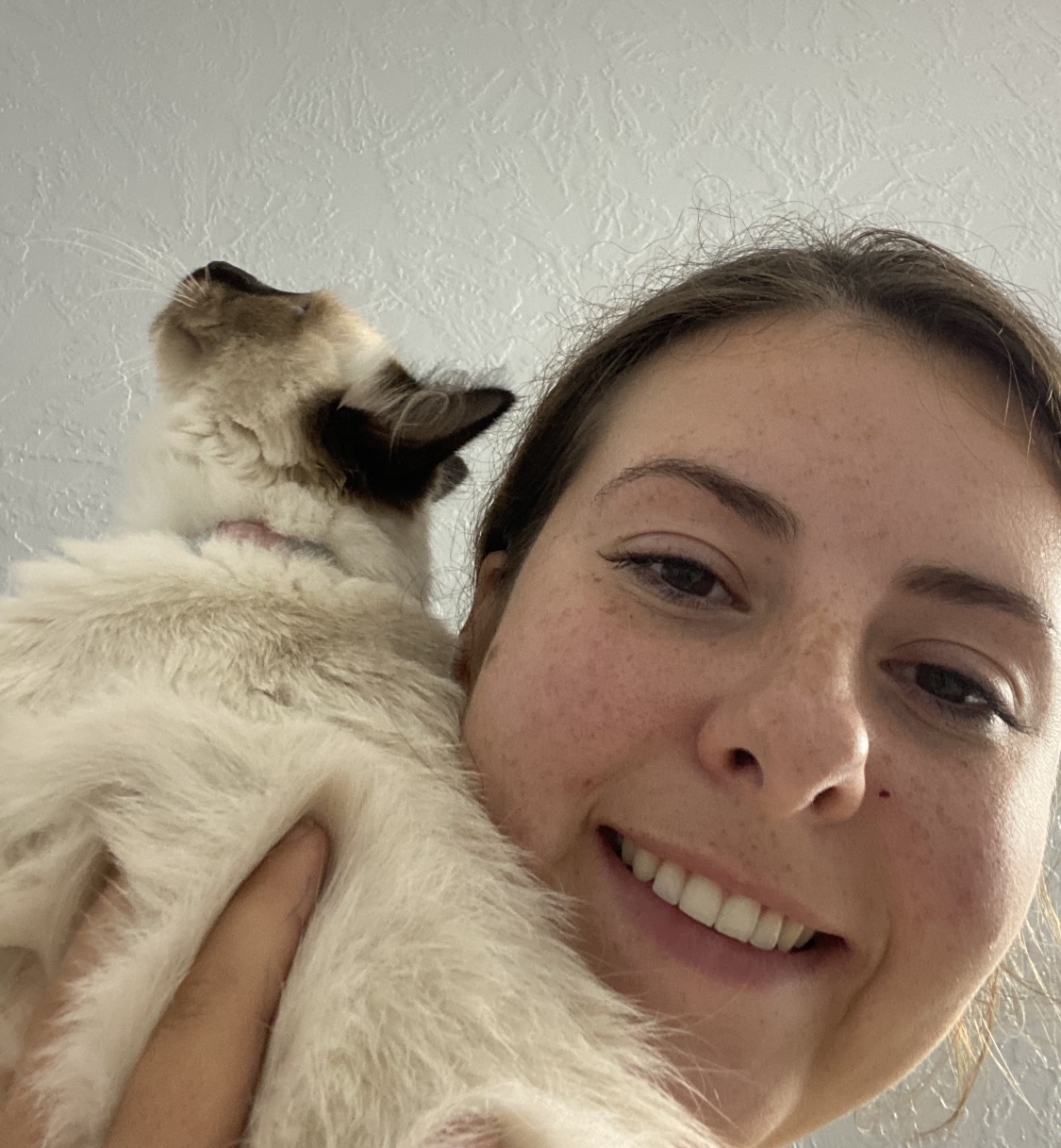 Abby Crosswhite
Abby Crosswhite works in the Ben Miller lab as a go-to sample preparer.
This is not her first introduction to the sciences. She initially went to Oklahoma City University to get a degree in botanical sciences but, according to her, had too many complaints from the succulents so shifted over to general biology and a desire to be a surgeon of some type. While at OCU, she worked on a project inventorying vascular plants in a part of Oklahoma.
She very much likes her cat Echo. Abby writes, directs, draws, and produces her own anime specifically about Echo. Her latest is done in the style of pasta mosaic. According to Abby, pasta mosaic is a painstakingly complicated animation style. It is a stop motion procedure done by creating a picture out of different pasta types such as penne, macaroni, farfalle, spaghetti, then slowly rearranging the pasta, taking a picture at intervals to create the animation. Her breakthrough contribution to the burgeoning pasta mosaic animation style is to incorporate different beans as well, expanding her color palette.
Her magnum opus about Echo is set in the Edo period with Echo as a young, recently masterless samurai driving away gaki with the help of its magical bow and sword-billed hummingbird companion, Breann. She's completed almost 2 whole minutes to date. Netflix has yet to show any interest.
Abby is currently applying to med school and is looking forward to multiple acceptance letters.
< Previous Post
Next Post >